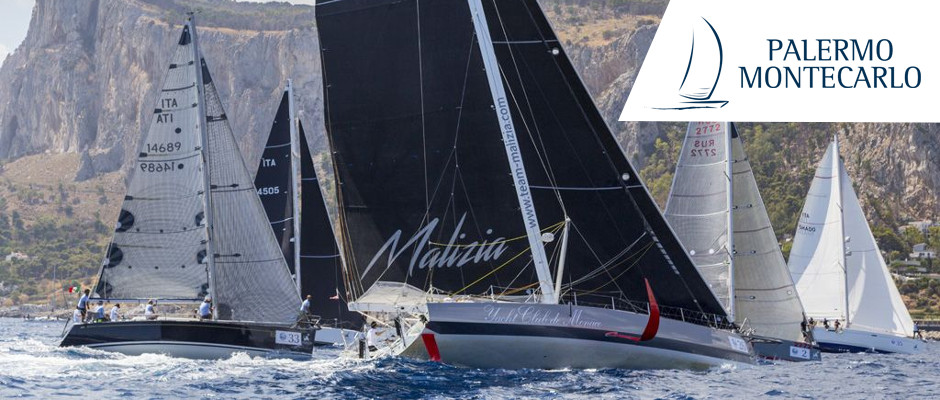 The Palermo – Montecarlo is a seafront regatta among the most prestigious of the Mediterranean Sea, which is part of numerous international circuits including the Mediterranean offshore trophy, the Italian Off-Shore Championship, the Shipowner's Trophy of the Year and the Championnat et Trophees Inshore and Offshore Mediterranee en Equipages-IRC. In 2015, the IMA-Mediterranean Maxi Offshore Challenge was also included, a trophy that brings together the Rolex Middle Sea Race, the Volcano Race and the Giraglia Rolex Cup.
Founded in 2005, from the desire of the Consul of the Principality of Monaco and the Councilorship of Sport of the City of Palermo to unite two historically friendly cities, it offers, to all lovers of sailing, a regatta with high technical and landscape contents.
Numerous world-famous boats that over the years have left the splendid and colorful setting of the Gulf of Mondello, to cross the Bocche di Bonifacio and reach the Bay of Monaco. From Steinlager, the glorious ketch triumph of the Whitbread, to the super maxi Esimit Europa 2 and Senso One and many others.
Multi-Olympic sailors, protagonists of the most important and difficult transoceanic regattas in the world and participants in the America's Cup have given prestige and sporting value to the regatta, allowing year after year an exponential growth in the number and value of the sailors. From Mauro Pelaschier, Pietro D'Alì, Francesco De Angelis, Gabriele Bruni, Flavio Favini, Lorenzo Bressani, Tommaso Chieffi, Alberto Bolzan, Jochen Schuemann, Lionel Pean, Philippe Monet, Mitch Booth and Catherine Chaboud, the list is really long!
The regatta's record belongs to the maxi Esimit Europa 2 by Igor Simic, protagonist in several editions, which with 47 hours, 46 minutes and 48 seconds, in the 2015 edition has broken the previous record of one hour and a quarter.
The Palermo – Montecarlo is preparing to live another spectacular edition: the "XIII" edition from 21 to 26 August 2017!