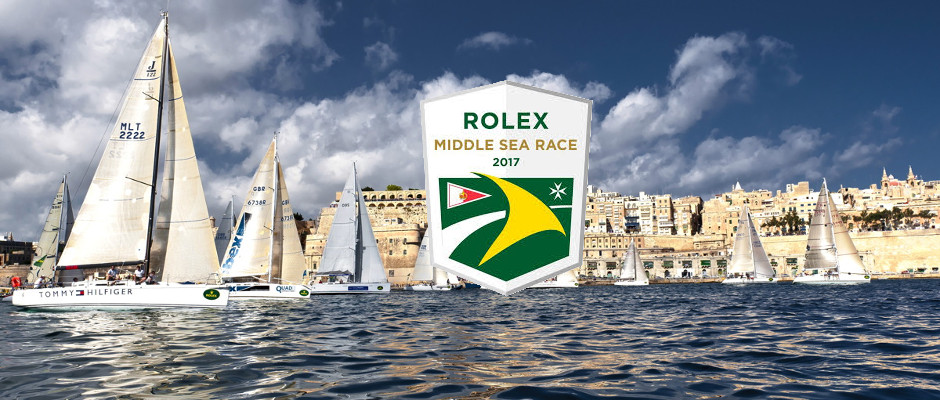 The Rolex Middle Sea Race
The Rolex Middle Sea Race is a highly rated offshore classic, often mentioned in the same breath as the Rolex Fastnet, The Rolex Sydney – Hobart and Newport-Bermuda as a "must do" race. The Royal Malta Yacht Club and the Royal Ocean Racing Club co-founded the race in 1968 and 2018 will be the 39th Edition and the 50th anniversary from the start of this race.
Save for a break between 1984 and 1995 the event has been run annually initially attracting 25 -30 yachts, however in recent years, the number of entries has risen sharply to 122 boats thanks to a new Organising Committee who managed to bring Rolex on board as title sponsor for the Middle Sea Race.
The race is a true challenge to skippers and crews who have to be at their very best to cope with the often changeable and demanding conditions. Equally, the race is blessed with unsurpassed scenery with its course, taking competitors close to a number of islands, which form marks of the course. Ted Turner described the MSR as "the most beautiful race course in the world".
The 2018 Rolex Middle Sea Race will start on Saturday 20th October 2018.